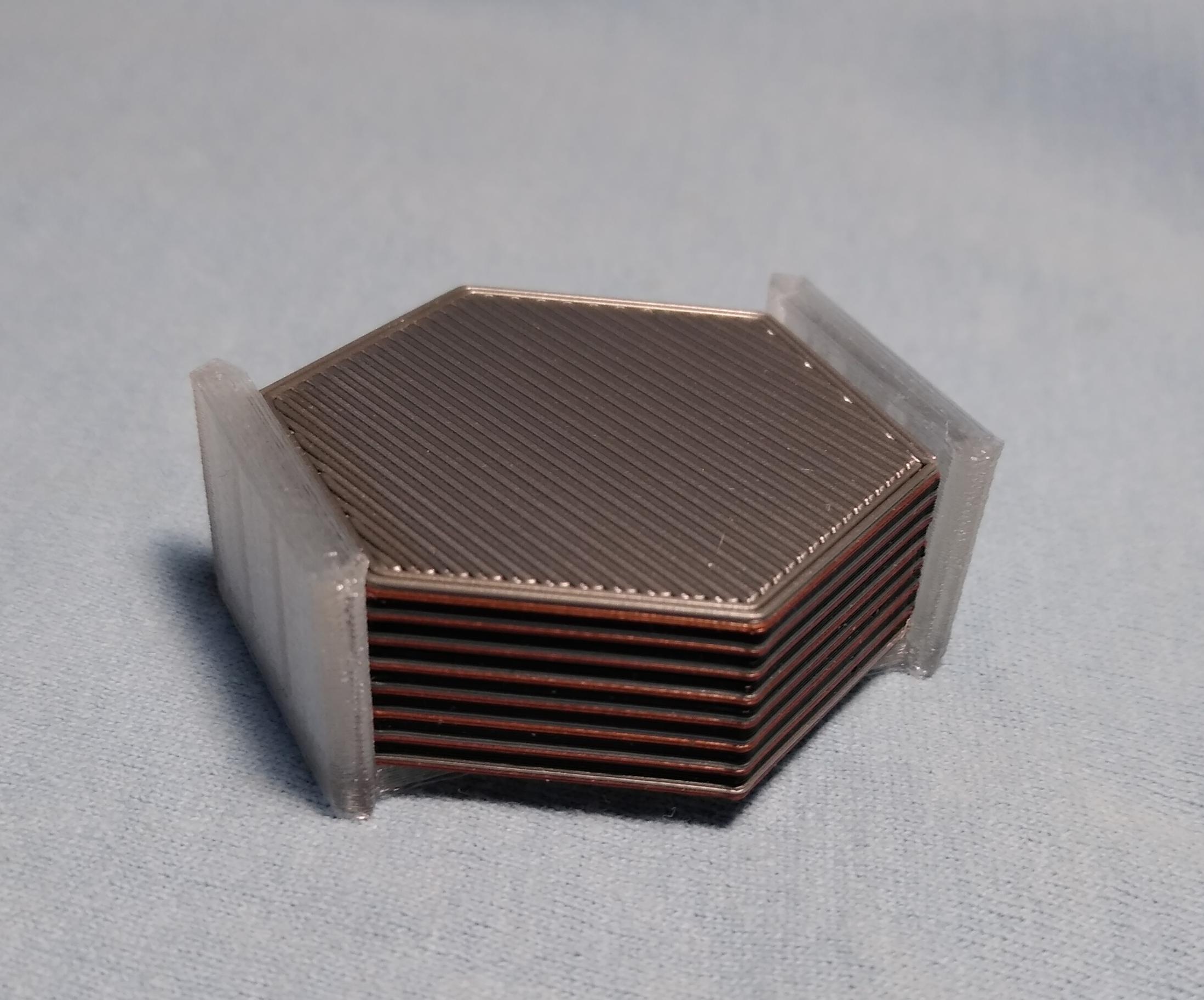 Orgone Hat Insert
These Orgone Hat Inserts energize the neurons in your brain with an awesome amount of Orgone that will help you achieve a feeling of well being.
The Orgone will enhance your ability to relax, meditate and think.
These Hat Inserts may also enhance your psychic powers, especially telekinesis.
Whenever you need some extra brain power, put your thinking cap on!
The clip will fit into a loop of cloth (not included) that may be sewn into your favorite hat. The insert will then snap into the clip (see example picture).
If a single insert is purchased, it should be sewn so that it will be positioned above your forehead with the silver side towards you when you put on the hat.
I have made hats with 7 or 11 modules, but it is probably best to buy just one and try it out first.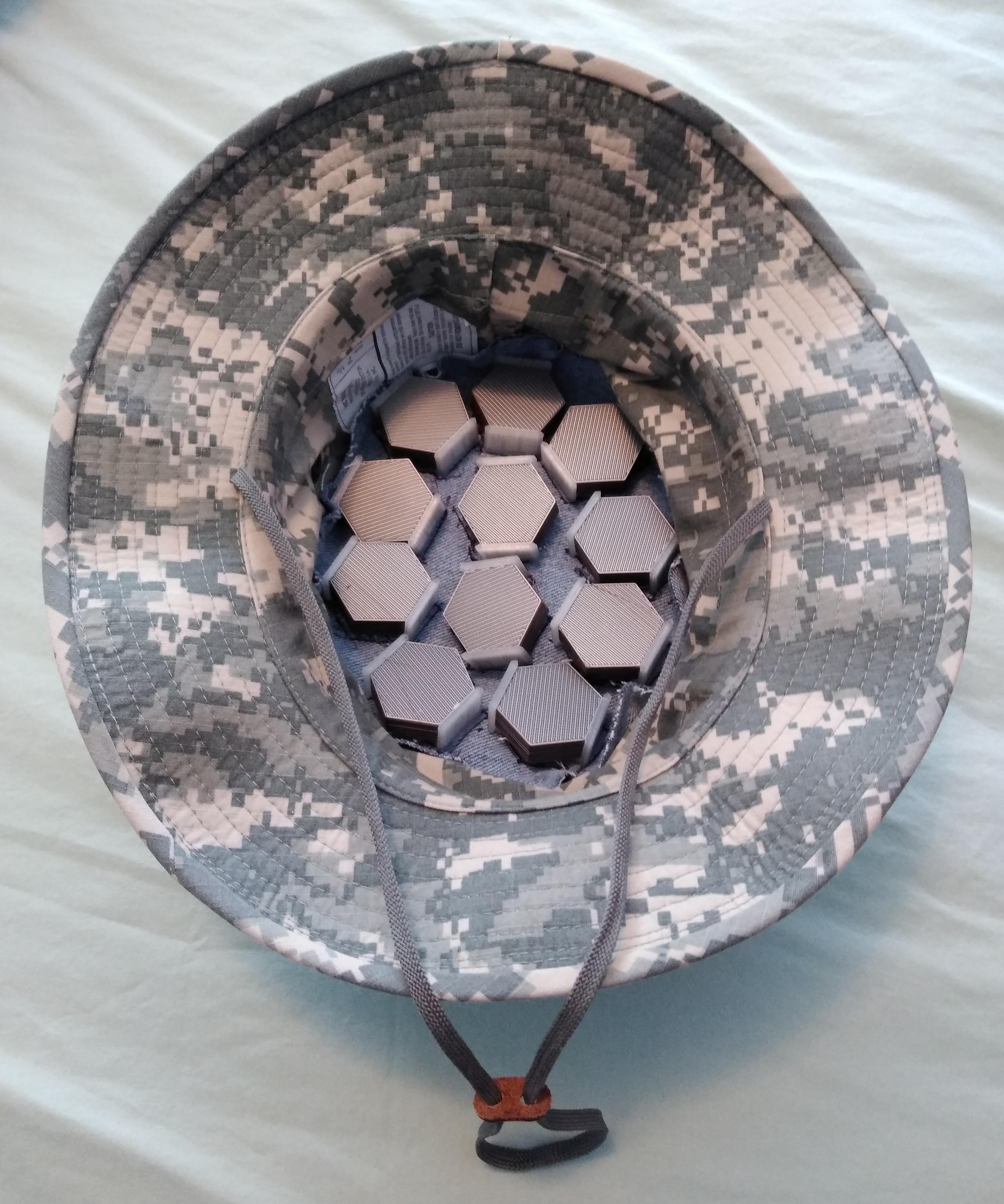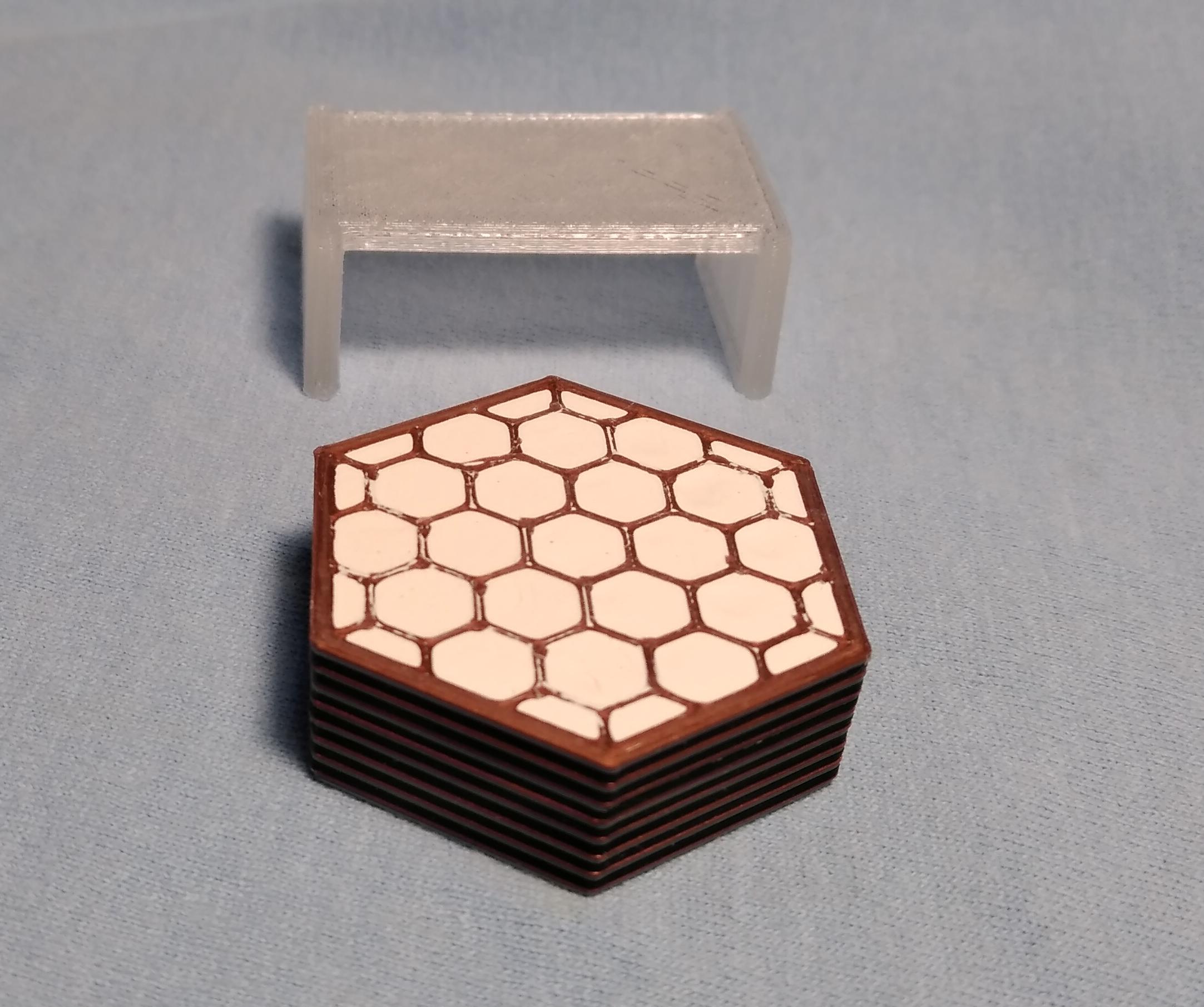 When it is time to clean your hat, remove the module and clip first.
The module and clip should be cleaned with a cloth that has been dampened with soapy water or alcohol (Isopropyl or hand sanitizer).
Do not put the insert or clip into the washer or dryer.
The Orgone Hat Insert is a hexagon that is 35mm from flat to flat and 12mm thick
The Orgone Hat Inserts are available on Ebay
https://www.ebay.com/itm/174650627489
Or search Ebay for "Orgone Hat Insert"
These are also in my Etsy store: RhWebco Etsy Store
Your comments are welcome: